Application:
Portable Ozone Monitor in Water
Transport Package:
Neutral Carton
Specification:
164*37*40mm
Portable 0-10 ppm Measurement Equipment /Ozone Testing for Ozone Water
Product Description   
Dissolve ozone testing meters, ozone monitor DOZ-30 for sale, is the three electrode test innovators! Created a new laboratory application
field. 
Solved problems  for a long time of laboratory and field.With the accuracy, stability, zero 
consumables etc, let you love don't release the hand.
Product Photos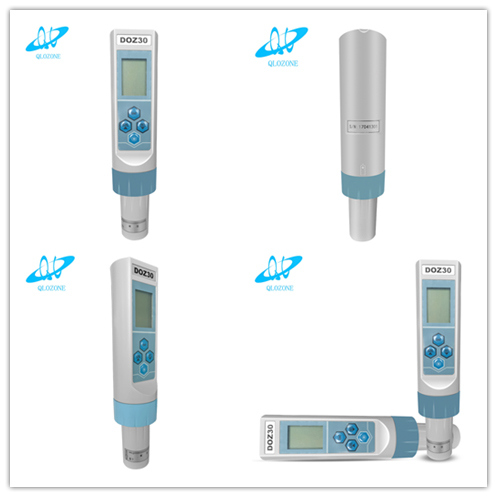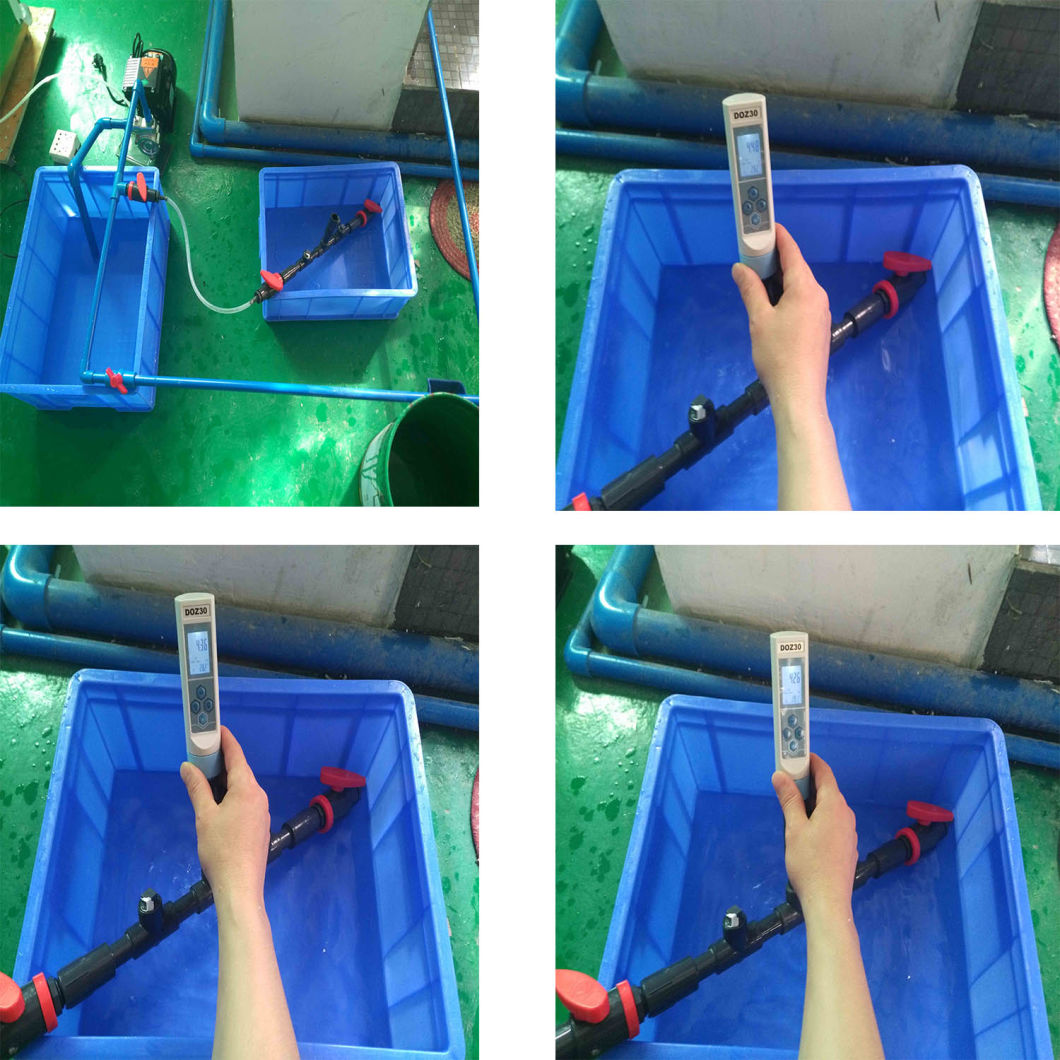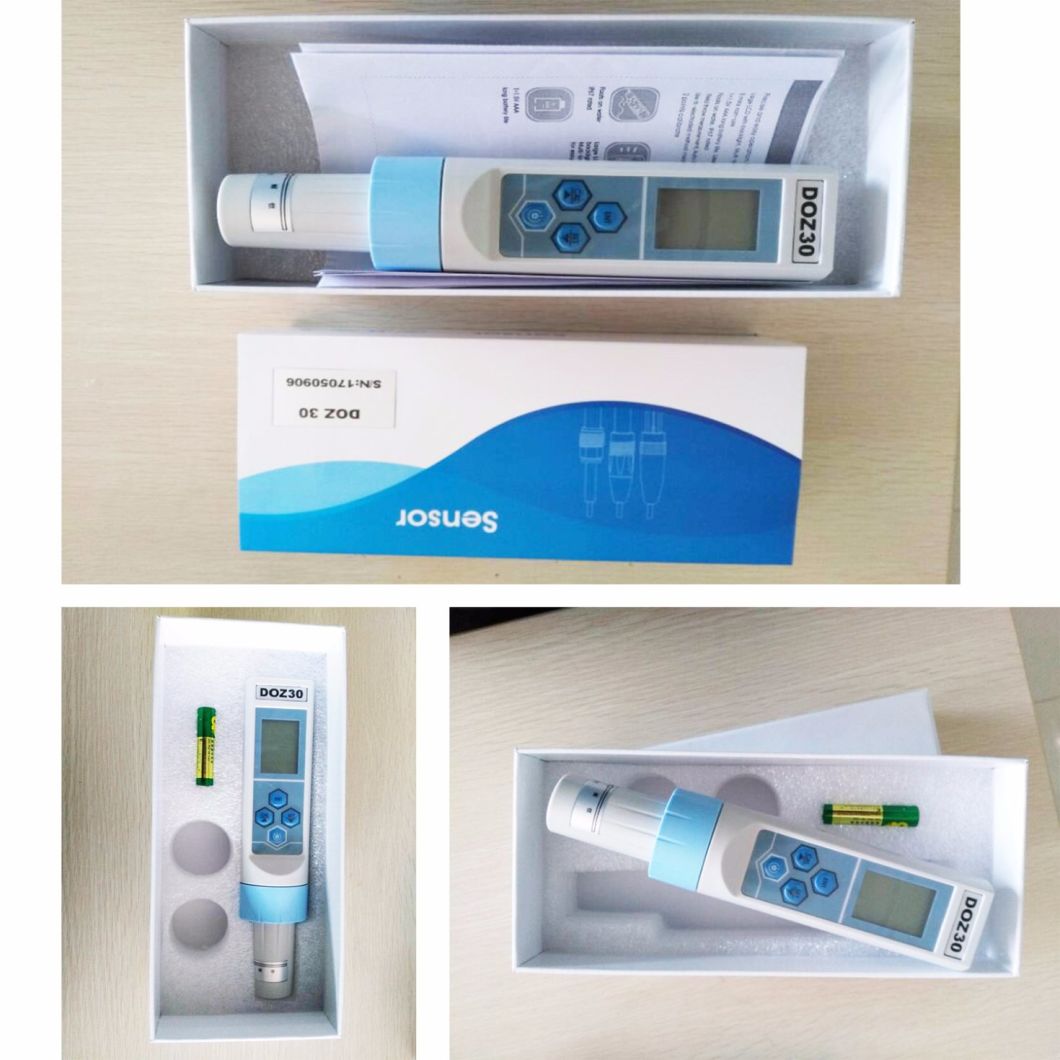 Specifications         
 
Gas Detect

ed

  Ozone (O3)

Measurement5 length

  0-10.00 ppm

Precision

  0.01 ppm

Accuracy

  ±1%F.S

Test temperature

  0.0-100.0ºC/ 32-212°F

Adjust way

  2 point (0, any point)

Lock function

  Manual or automatic

Storage fuction

  10 groups

Electrode

  CS6930 dosage ozone electrode

Screen

  22*33 mm Multi-line LCD screen

Size/Weight

  164*37*40mm / 0.1kg

Automatic power off

  6 minutes no press button
Product Features      
 
♦The basic  principle of the tester is three electrodes, measuring dissolved ozone concentration
 precision fast, reliable,could be compared with DPD method. No more material; low maintenance;
 Measured value is not affected by low temperature and turbidity.
♦Can replace CS6930 dissolved ozone electrode; Precision stability; Easy cleaning and 
maintenance. MHX4 component structure design, strong waterproof, grip comfort. Maintenance is
simple, without any tools can easily replace the battery and the electrode. Boat fuselage design, 
make sure that floating up, the screen electrode contact water completely.
♦10 groups of measured values stored function.
♦Multi-line screen LCD, energy storage backlit, convenient read values in the dark.
♦Two AAA7 batteries, the service life of more than 500 hours, economic and convenient. 
Tip: in order to ensure the stability of data measurement, it is suggested that match the uniform circular groove sample use


Shipping         
 
♦Sample sent by TNT,FEDEX,DHL,UPS,EMS,ARAMEX,etc.,door to door service;
♦Batch order:shipped by FCL sea way or by air;
♦Customer can also arrange shipment yourself;
♦Express normally takes 3-9 days;sea way takes 25-35  days. 
Our Service     
 
♦Accept OEM & ODM order,but there's a MOQ request,details should be negotiated.
♦Logo can be printed.
♦Ozone generator matched equipments can be provided.
♦Solution for air & water treatment provided.
♦Sample is available,more quantity ,more discount .
♦Technical guidance is available.
♦After sales service available.



Company Profile            

Invested by HK QEI LIMITED, Guangzhou Qili Environmental Equipment Co., Ltd is a high-tech enterprise located in Guangzhou City China, dedicating in ozone equipment research & development, production and sales. We have a wealth of experience in commercial kitchen oil and odor removal, aquaculture, food processing, cosmetics, HAVC system, waste water treatment, drinking water, industrial odor removal, beverage treatment with ozone equipment. We provide high-quality ozone generator together with completely solutions in order to creat more competing opportunities for our customer.
 
In the design philosophy of "Green & Eco-friendly" , we make new-generator products in accordance with domestic and international standards. Our main customers are Coca-Cola, Mengniu, Yibao, Rexam Beverage Can South America, United Air Specilists, Speedy Ventilation PTY LTD, subsidiary bodies of the United Nations to assist Afghanistan and other famous enterprises.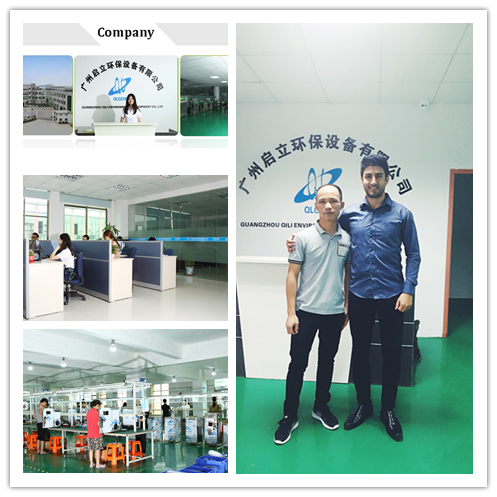 Our main products are: QLA air feeding ozone generator, QLO oxygen feeding ozone generator, QLC ceramic plate ozone generator, QLY series oxygen concentrator, QL-OWS ozone water system. 
Ozone gas and water tester, ozone spare parts.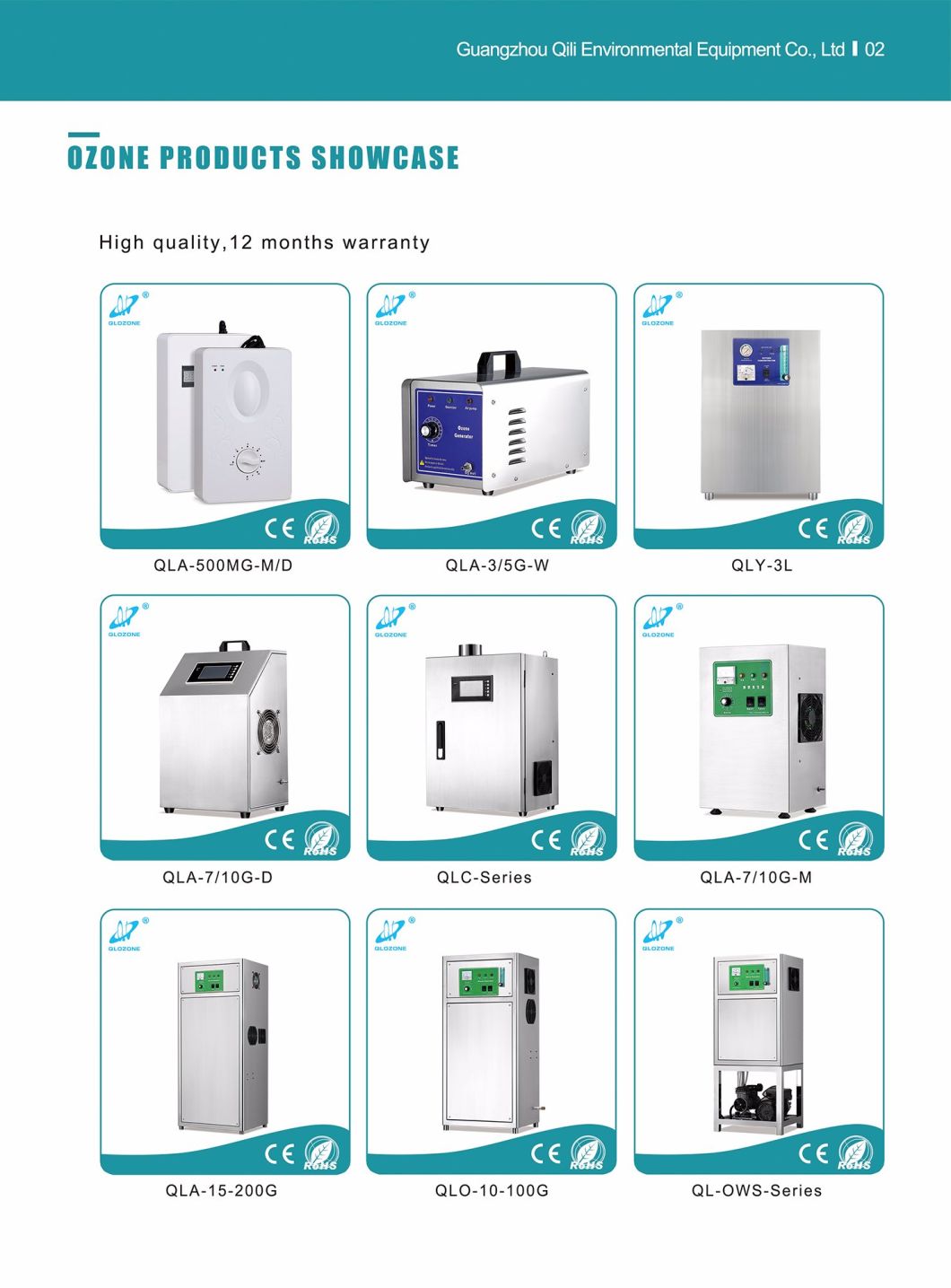 Welcome to get an inquiry!
If you want more informations, pls contact us freely:
Livia Ye
   Tel:+86-20-37324923
PH:+86-15202057172

Company:Â Â Â Â Â Â Â Guangzhou Qili Environmental Equipment Co., Ltd
                 Add:No.39 Sanheng Rd,Huanjiao,Shijing,Baiyun District,Guangzhou,China  
               Web: www.qlozone.com
                     

 
 
A hammer mill is a mill whose purpose is to shred or crush aggregate material into smaller pieces(below 5mm) by the repeated blows of little hammers. These machines have many sorts of applications in many industries.

The screenless hammer mill uses air flow to separate small particles from larger ones. It is designed to be more reliable, and is also claimed to be much cheaper and more energy efficient than regular hammermills. The design & structure of the hammermill is always determined by the end use.

Wood Hammer Mill,Wood Waste Grinder Machine,Hammer Mill Shredder,Wood Hammer Crusher
Shandong Kingoro Machinery Co., Ltd , https://www.kingoromachinery.com