Failed to get the "car to the countryside" qualification, which makes many low-speed car companies somewhat pessimistic about the market prospects. Will light trucks and microbuses go to the countryside to accelerate the process of replacing low-speed cars, and where will low-speed cars go?
Light truck: is more like a rival
According to statistics from the Automobile Industry Production and Sales of the China Association of Automobile Manufacturers, China's light truck production and sales volume reached 749,000 units and 748,800 units in the first half of the year, respectively, an increase of 8.4% and 6.04% compared with the same period of last year. Does the high growth of light trucks stem from robbing the market share of low-speed cars in rural areas? There are factors in this regard, but it is not exactly the case.
When interviewed by light truck dealers, the reporter of "Commercial Automotive News" learned that since the light trucks had to be redeemed at first to be able to enjoy the subsidies, "cars going to the countryside" had little effect on the actual promotion of light trucks. The basic reason for the increase in light truck sales is the lowering of oil prices and the elimination of road maintenance fees. Some farmers are buying light vehicles in order to enter the city and can go to high-grade highways and buy light-duty trucks instead of light trucks. One of the shocks.
However, in the vast rural market, relying on price advantage, low-speed cars are still flying smoothly, and the panic and pressure brought by light trucks to the countryside are not great. In fact, saying that light trucks are opponents of low-speed trucks, it's better to say that they are more like brothers. In recent years, light-duty truck companies have taken a fancy to the vast rural market, not only actively developing economic products, subsidizing sales networks, but also doing everything possible to get the low-speed vehicle announcement qualifications to meet the needs of consumers after the purchase of cars. Futian Automobile, the leader in the light truck industry, and Shenyang Jinbei, which is very active in the light truck market this year, have announcements and products for low-speed cars. Jianghuai Automobile also got back a long-lost "Five-leaf" low-speed car production announcement in 2007, making The newly developed Luck series of economical light trucks also has a dual status. It is through the dual status of light trucks and low-speed vehicles that these economical light trucks, which are close to the rural market, have been sold hot and competing with low-speed cars.
On the contrary, in the leading enterprises of low-speed cars, the hourly wind, the five levy and so on all got the light truck announcement, and they are also shifting toward the light truck manufacturing enterprises. From the business directory of the China Association of Automobile Manufacturers' production and sales data, it can be seen that companies such as Shandong Kaima, Panthers, Tang Junou Ling, and Sichuan Nanjun, which were well-known in the low-speed automobile industry, are among the light truck industry.
Micro-offers: People who really grab rice bowls
Really snatch off the low-speed car jobs are micro-off. Driven by the "car to the countryside" policy, this year's micro-comm market's performance can be described as "not too good or too good". Its selling level has even caused production companies to have insufficient production capacity. Production and sales data show that in the first half of the year, micro-customer products have produced 926,600 units and 93.55 million units, an increase of 55.18% and 54.46% year-on-year.
"The impact of light trucks on low-speed cars is not obvious. Instead, the "car to the countryside" policy provides a one-off subsidy for farmers to purchase minivans with a displacement of 1.3 liters and below, which greatly stimulates micro-customer consumption and diverts some of the original purchases. The users of low-speed vehicles have a more significant impact on the sales of low-speed vehicles, said Zhang Xiansheng, secretary general of the Agricultural Transport Vehicles Branch of China National Agricultural Machinery Industry Association.
"Indeed, light trucks and low-speed cars do not have a positive conflict in the rural market, but they are also affected by micro-customers." A light-car company market analysts analyzed: "Micro-customer has several characteristics are very suitable for the needs of the rural market, the first The first is dual use of goods and goods, which can both pull goods and allow people to travel. With micro-customers paying more and more attention to the interior space, the owner's business efficiency and income have been improved, and they are increasingly welcomed. The quality of micro-substances is obviously higher than that of low-speed cars, and the price is about 30,000 yuan, which can meet the psychological needs of rural users both practical and face-saving.The third is that micro-customer sales channels and after-sales service are sinking to the county, township one These three points add up to a huge impact on the market, which is one of the reasons why the growth rate of micro-bus is so rapid in the first half of the year."
Low-speed car transformation is inevitable
Low-speed cars have to face the challenges of the "brothers" of light trucks, but also to cope with the pressure brought by micro-customers. Pursuing transformation and upgrading has become a top priority for low-speed auto companies.
First of all, low-speed auto companies need to move closer to auto manufacturers. "Defining the ambiguous definition of identity not only allows low-speed auto companies to enjoy various subsidies for auto policies, but also makes the gap between the manufacturing speed of low-speed cars and other automotive products more and more serious. If low-speed cars want to develop, they must follow suit. The pace of the car will go, otherwise it will be a 'backward production tool' and although it is in line with China's national conditions, it will always be difficult to achieve a refined appearance." Industry insiders said.
The second is to improve product quality and increase investment in areas such as energy conservation and environmental protection. "Low-speed cars should maintain their advantages of low prices and durability, but they must gradually raise the standards for safety, environmental protection, and energy conservation of low-speed cars, accelerate the development of low-speed cars, and align them with the standards of other automotive products. Zhang Xiansheng said.
Some people call seamless pipe as seamless steel tubes, on the surface, we will not find weld seam. According to manufacture process, seamless pipe is divided into hot finish & cold drawn.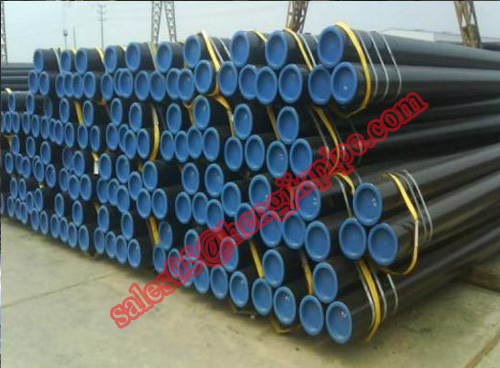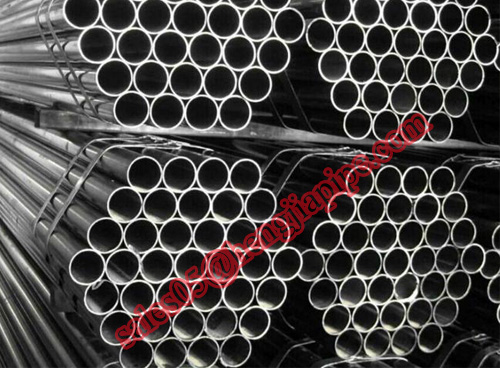 Specifications for seamless pipe
1. OD:Hot finish:2``-30``, cold drawn:0.875``-18``
2. WT:Hot finish:0.250``-4.00``, cold drawn:0.035``-0.875``
3. Length:Random length, fixed length, single random length (SRL), double random
length(DRL).
4. Surface treatment:Transparent oil, rust-proof black oil or hot galvanized Steel Pipe
5. End:Plain end(PE), bevel end(BE)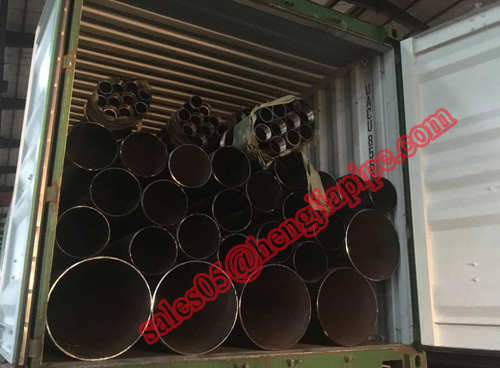 We can supply seamless pipe with material carbon steel, alloy steel and stainless steel. They are used for the nuclear device, gas, petrochemical, ship building and boiler industries.
Seamless Pipe
Galvanized Carbon Steel Pipe,Seamless Weld Steel Pipe,Seamless Steel Tubes,Seamless Stainless Steel Tubing
CANGZHOU HENGJIA PIPELINE CO.,LTD , https://www.hj-pipeline.com