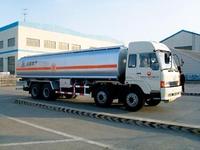 Beijing strives to establish a centralized management system for hazardous chemicals within 3 to 5 years. Among them, the establishment of hazardous chemical transport management subsystems, using satellite positioning and other technical means, real-time monitoring of dynamic information such as driving routes and driver status of dangerous chemical transport vehicles.
Yesterday, the window of the capital issued a notice from the municipal government on the "Opinions on Establishing a Centralized Management System for Dangerous Chemicals in Beijing", which involves setting up a unified platform, setting up specialized markets, standardizing warehouse management, logistics information networking, real-time dynamic monitoring, and emergency response. Rescue handling and other aspects.
According to the Opinions, the city will establish a unified platform for the management of hazardous chemical transaction information in the city to encourage and guide enterprises in dangerous chemicals to enter trading information management platforms to conduct transactions. The platform registers information such as the name, quantity, storage location, mode of transport, direction of flow, risk level, and emergency handling method of the traded goods, and realizes the sharing of related data resources. And the real-time monitoring and unified supervision of hazardous chemical transactions, warehousing and distribution.
According to the requirements of the Ministry of Transport, vehicles transporting dangerous chemicals should be equipped with a system platform and a vehicle-mounted terminal that meets the satellite positioning system standards for road transport vehicles. The "Opinions" pointed out that a dangerous chemicals transportation management subsystem will be established and satellite positioning, mobile 3G video transmission, and electronic tags will be used for real-time monitoring. In addition to the monitoring of basic information on hazardous chemicals transportation companies, vehicles, drivers, goods, origins, destinations, etc., information on dynamic driving routes, driving speeds, vehicle conditions, cargo conditions, driver status, etc. will be carried out. real time monitoring.
At the same time, it will promote the supervision of transportation of hazardous chemicals vehicles in transit across the border and into Beijing. Detailed registration of the names, quantities, origins, destinations, vehicles, drivers, etc. of hazardous chemicals carried. At the same time, the traffic and transportation management departments promoted the transit of foreign lands and the transport of dangerous chemicals vehicles to Beijing to install mobile satellite positioning and monitoring equipment to achieve effective monitoring during their stay in Beijing.
In addition, according to the actual situation of the overall development and market demand of the dangerous chemicals industry in this Municipality, 3 to 5 hazardous chemicals trading specialists will be planned and constructed to achieve market sharing and exchange of transaction information. Five to ten different types of hazardous chemical warehouses will also be built or reconstructed in the city and surrounding provinces and cities.
Gutter And Downpipe Making Machine is belong to our factory`s main products. Downpipes and gutter machines are designed to solve the problem of drainage on the roof. The two machine is different. Gutter roll forming machine and downpipe roll forming machine. And the machine can be designed for different type. Then the machine can make different type gutter or pipe. Round ,square,half round and so on.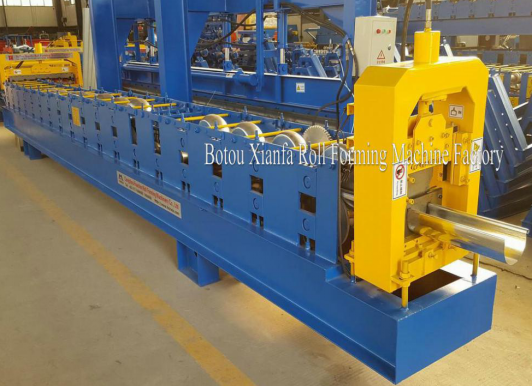 Gutter And Downpipe Making Machine
Downspout Gutter Roll Forming Machine,Gutter Making Machine,Downspout Making Machine,Arc Gutter Roll Forming Machines
Xianfa Roll Forming Machine Factory , http://www.btxianfa.com