Application of digital push-pull force meter in industry
With the development of modern industry, the requirements of various technical indicators in various industries are getting higher and higher. The application of mechanics in industry is omnipresent, and tensile pressure is only a small part of it. Push-pull gauges also have more room to use in various industries. From zero to a few tenths of a Newton, as large as hundreds of thousands of tons of tension or pressure.

The appearance of the digital push-pull force meter is also varied according to the requirements of the environment, commonly used general cable bundle terminal pull test, various product damage force test, ultimate pull load test, elastic insertion force test, etc., as long as the actual application In the pull stress test, most of our company can provide a variety of solutions to test solutions for customers to choose.

Digital push-pull force meter picture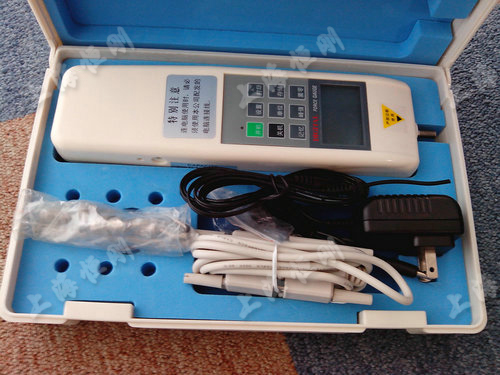 Digital push-pull gauge specifications
Product number
( Model) Measurement Range
( N ) Indexing value
(N ) Overall dimensions
( mm ) Weight
(KG )

SGHF-30.3-30.001260X66X360.5

SGHF-50.5-50.001

SGHF-101-100.01

SGHF-202-200.01

SGHF-303-300.01

SGHF-505-500.01

SGHF-10010-1000.1

SGHF-20020-2000.1

SGHF-30030-3000.1

SGHF-50050-5000.1

SGHF-1000100-100010.8

Miniature Digital Push Rally Picture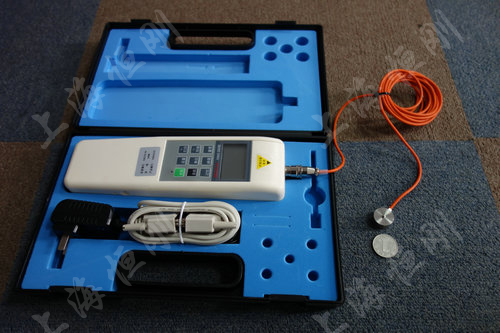 Miniature digital push-pull gauge specifications
Product number
( Model) Measurement Range
( KN ) Indexing value
(N ) Overall dimensions
( mm ) Indenter Diameter
( mm )

SGWF-1000.01-0.10.120X122.5

SGWF-2000.02-0.20.1

SGWF-3000.03-0.30.1

SGWF-5000.05-0.50.1

SGWF-1K0.1-11

SGWF-2K0.2-21

SGWF-3K0.3-3126X155

SGWF-5K0.5-51

SGWF-10K1-1010

SGWF-20K2-201030X186

S-type digital push pull instrument picture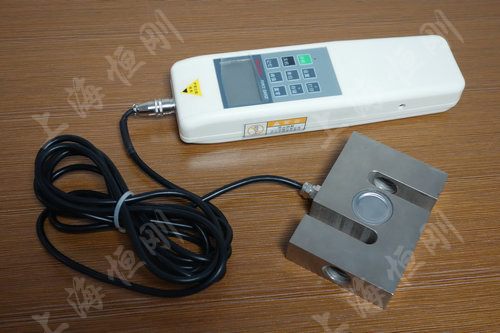 S-type digital push-pull gauge specifications
Product number
( Model) Measurement Range
( KN ) Indexing value
(N ) Overall dimensions
( mm ) Aperture
(mm )

SGSF-505-50N0.0164X51X12.78

SGSF-1000.01-0.10.1

SGSF-2000.02-0.20.1

SGSF-3000.03-0.30.1

SGSF-5000.05-0.50.1

SGSF-1K0.1-1176X51X19.112

SGSF-2K0.2-21

SGSF-3K0.3-31

SGSF-5K0.5-51

SGSF-10K1-101076X51X25.4

SGSF-20K2-2010108X76X25.420

SGSF-30K3-3010

SGSF-50K5-5010

SGSF-100K10-100100178X127X5130

SGSF-200K20-200100188X140X6036X3

Our company also sells: Large-range push-pull force gauge Tension force strap display Torque wrench High-precision digital torque wrench Terminal Tension tester High-precision torque wrench Verification instrument Assembly Electric torque wrench Flange pressure gauge Manual digital torque wrench S-type dynamometer S-type digital dynamometer Tensile instrument Hand push-type dial Tensile tester SGTG Pre-loaded torque wrench Force wrench Torque calibrator Torque wrench Multiplier Torque wrench Wrench S-type digital measuring force Gauge Manual Digital Torque Wrench Flange Pressure Gauge Torque Wrench Tester Push Pull Tester High-precision Digital Torque Wrench Torque Wrench Tester Forced Wrench Tension Rally S-Type Digital Rally Wireless Direct Look Rally Pointer Rally Electronic rally meter Portable push-pull force meter Electric field spanner Digital pressure dynamometer Torque wrench Specification Model Wireless handheld instrument Rally meter S-type digital push-pull gauge Torque wrench Detector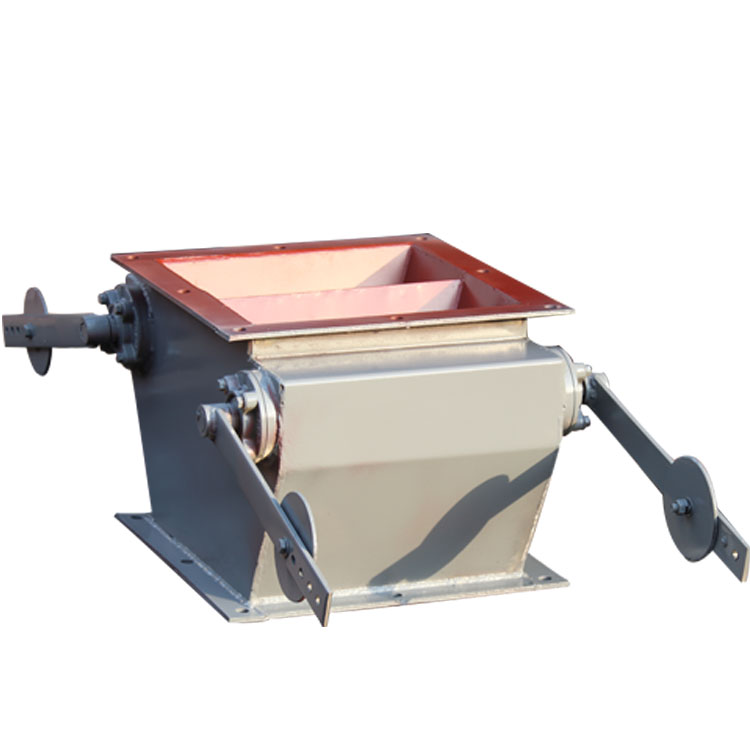 The single and double-layer lock air valves mainly use the switches at different times of the upper and lower valves to keep the middle of the equipment in a state where the valve plate is always closed and blocked to prevent air turbulence. If it is under positive pressure delivery, the pneumatic double lock valve can also act as a balancing and booster valve to assist the flow, so that the device can continuously pulsate the feed and at the same time has the function of gas lock to meet the force. The requirements for conveying powdered material. The cement industry is also a lock-in and ash-discharge device for various mills, dryers, silos, silos and closed conveyor systems. The valve is an automatic reset mechanism for the material to open and close automatically under the action of gravity. The hammer has the advantages of stable rotation, energy saving, adjustable discharge capacity, reliable performance of unloading ash and gas lock. There are two kinds of single-door and double-door structure. The single-door double-layer flap valve has good sealing performance; the double door double-layer flap valve has a large amount of ash discharge.
Tipping Valve,Flapper Valve,Double Flap Valve,Stainless Steel Flap Valve
Botou Ever Lucky Environmental Protection Machinery Co., LTD , https://www.dustcontrolling.com