According to statistics, 70% of the total power battery cost can be reduced through large-scale production. This partly explains why Tesla wants to invest $5 billion to build a super factory. Large-scale production is of course in line with the direction of national policies, but this undoubtedly requires huge capital investment. The cost of equipment for hundreds of millions of yuan has made many domestic enterprises "compressed." Therefore, it is necessary to consider cost reduction from the device side.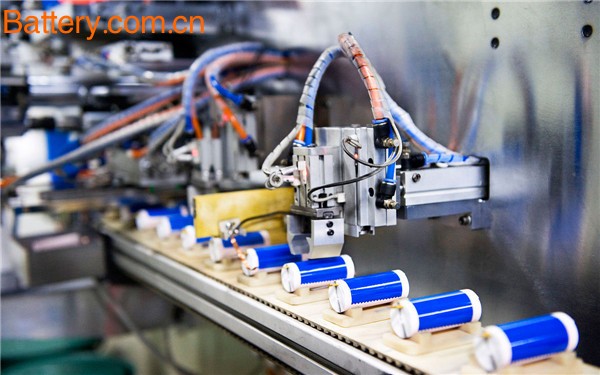 Equipment integration and engineering capabilities
What is the equipment cost of the 1GWh power lithium battery ? The answer is about 4-7 billion yuan. Then, how much can a composite lithium-ion talent with powerful equipment integration and engineering control capabilities reduce the production line? The answer is about 20%.
Far East Foster Deputy General Manager and Research Institute Dean Yang Wei said that with the team's rich practical experience in station adjustment and equipment realization, Far East Foster Power Battery production line integrates a large number of advantageous equipment, production line maturity. high. In addition, the Far East Foster team effectively controls costs based on their own understanding of the equipment, saving a lot of money for the production of new production lines.
The research team learned that talent shortage is an indisputable fact in the rapid development of the lithium battery industry. Compound high-end talents are rare "variety" in the lithium battery talent market this year. The power battery involves materials, batteries, BMS, PACK and other links, and the company needs a complete set of talents, research and development, management systems and systems. The establishment of these systems requires a long period of time, which can be solved without digging a few technical talents. Therefore, this cost reduction method is the most difficult but also the most optimal one.
Whole line procurement reduces costs
In recent years, the power battery capacity has expanded rapidly. Lithium-ion manufacturers have gradually tended to package various types of equipment for bidding to reduce procurement costs. Orders and market share have gradually concentrated on large-scale lithium-ion equipment enterprises that have mastered the core equipment. For example, enterprises such as Wintech and Pioneer Intelligence have obvious advantages in market competition.
Taking Winhe Technology, the only domestic company that can provide a complete line of solutions, its "full line model" has overturned the traditional delivery model that customers had to purchase seven, eight or more enterprise equipment, greatly shortening the capacity building cycle. It has improved the production efficiency and straight-through rate of the equipment, and is also conducive to the subsequent equipment upgrade, which plays an obvious role in reducing the cost and efficiency of the power battery enterprise. At present, the new line of mainstream power battery companies including Guoxuan Hi-Tech, Waterma, Xingheng Power, Haisida, and Nengeng Battery have chosen this whole line mode.
Less policy intervention
The iterative acceleration of the power battery production line, in addition to technological advancement and market demand, there is another reason is the policy intervention on the performance of battery products. Often the production line has just been built, the policy winds have changed, and the power battery companies are very embarrassing. It is easy to update the iteration of the power battery production line. In addition to paying the real money and taking the market risk, it takes a long time to recover the cost.
Lai Zhirong, general manager of Kehui New Energy, believes that the stability of policies is crucial to the development of the company. Every time the policy changes, it will be a driving force for the company. The increase in costs due to policies cannot be ignored, and policy development must be coherent and less intervention.
Standardization construction of lithium battery equipment
Obviously, the road to smart manufacturing in the lithium battery industry is just getting started. On the one hand, lithium battery equipment manufacturing is a non-standardized special equipment manufacturing. At present, there is no unified industry standard in China. There are many differences in the internal design and performance of the product. On the other hand, the power battery industry is flourishing, especially the square battery and soft. Packed batteries, product models are complex, specification packaging, etc. also lacks industry uniform standards.
This adds intangible cost to power battery manufacturing. The research team learned that equipment companies including Wintech and Jiyang are taking the standardization path of power battery manufacturing. He Aibin, CEO of Wintech, said that the standardized manufacturing of lithium-ion equipment will help equipment companies reduce costs and improve product performance, and it will also be a big benefit for power battery companies facing pressure to reduce costs.
The continuous decline in the production cost of power batteries is the result of a series of factors, mainly policy-oriented, process technology, production scale, equipment procurement costs, and the subjective will of industry talents. However, in the face of the trend of coordinated development, upstream and downstream enterprises in the industrial chain must jointly shoulder this responsibility and establish a complete industry-wide value to achieve cost reduction.
We supply many types of Brass Radiator Valves and Brass Exhaust Valves. Commonly, we make NPT thread for America customers, make BSP or BSPT thread for Europe and Asia customers. Our products is produced by CNC machine.
Size 1/4'' to 2'', all bodied and caps are produced by forge technics.
Size 21/2'' to 4'', they are made by casting technics.
Working pressure: 16Bar-25Bar( 150#WSP, 600WOG).
Material: C37700, MS58(CuZn40Pb2), CuZn39Pb3, CW602N.
Product surface can select plated nickel or chrome.
Brass Radiator and Exhaust Valves
Brass Radiator Valves,Radiator Valves,Exhaust Valves,Brass Exhaust Valves,Thermostatic Radiator Valves
NINGBO YINZHOU PLUMBING HARDWARE CO.,LTD , https://www.brassvalve-china.com